News And Updates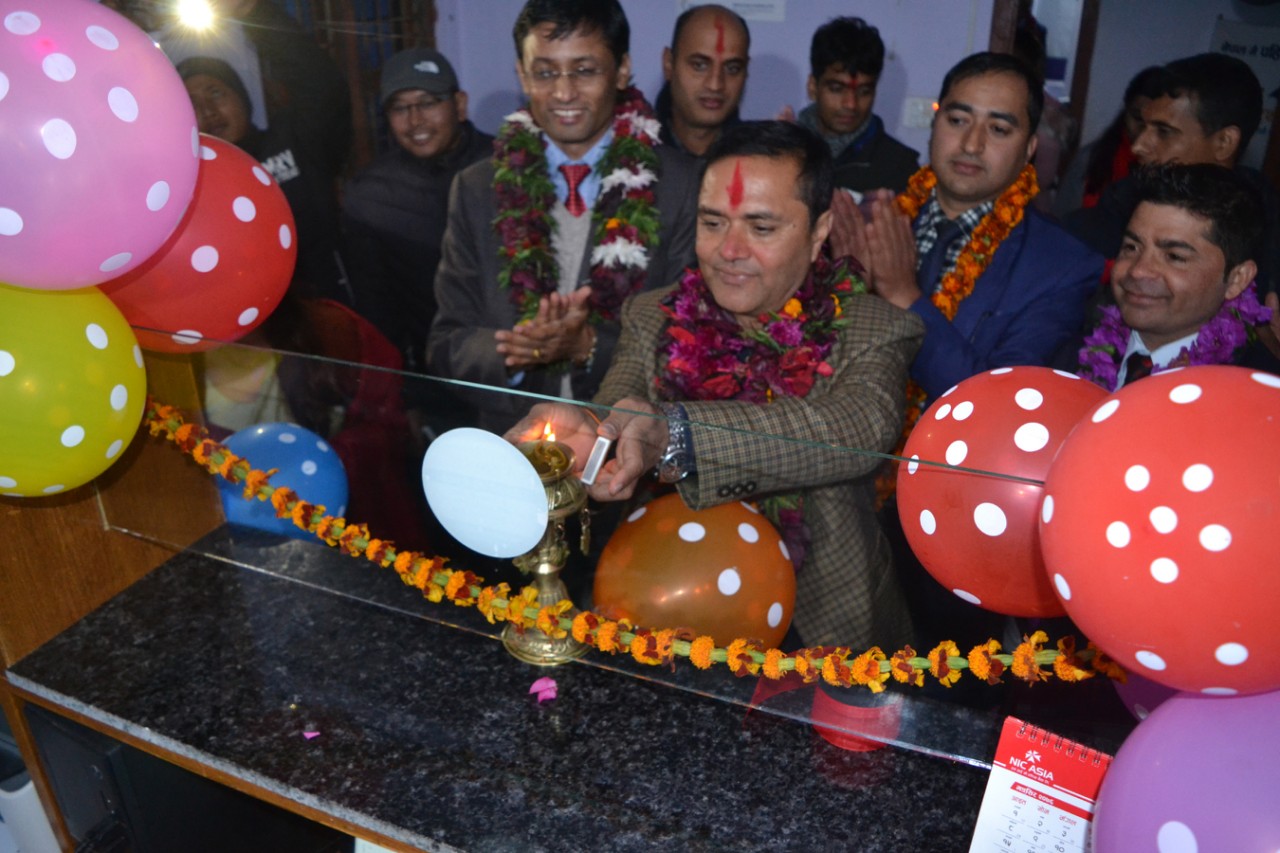 13
Dec 19
Opening new branch of Citizen Life Insurance at Arghakhanchi
Arghakhanchi, 17th December, 2019:
Citizen Life Insurance Co. Ltd. has started its operation at Arghakhanchi. This 106th branch at Arghakhanchi shows leaping forward to be present in extended markets to explore new opportunities and at the same time, people living in those market can avail the benefits of life insurance by small savings for own future or keeping future of family safe from adverse financial crisis.
The new branch office was jointly inaugurated by Beema Samiti Chairman Mr. Chiranjivi Chapagain and Citizen Life CEO Mr. Poshak Raj Poudel. In the ceremony, Sandhikharka Municipality Mayor Mr. Kamal Prasad Bhusal, and Deputy Mayor Mr. Thakur Kumar BK, Citizen Life Chief Marketing Officer Mr. Kabi Phuyal, Chief Business Officer Mr. Sunil Pokharel, Branch Manager Mr. Laxman Marasini, Branch Manager Mr. Dipak Pokharel and eminent personalities and public were present.
Beema Samiti Chairman Mr. Chiranjivi Chapagain highlighted on the role of life insurance to uplift the financial condition of society and living in better standard during old age by small continuous savings of present as well as keeping family's economic future in secured by protecting the life of breadwinner with life insurance. He added, people's contribution helps to strengthen national economy and supports to develop the nation with infrastructure developments.
Citizen Life Insurance strives to come up with innovative insurance plans, premium pay online, tech-friendly services to customers with the aspiration of standing in forefront in deliveries.
Citizen Life Insurance Co. Ltd. pays honor to duo Mr. Madan Krishna Shrestha and Mr. Hari Bansha Acharya for associating as brand ambassador since inception, October 2017. Their contribution to make us successful in short span of time is remarkable.