News And Updates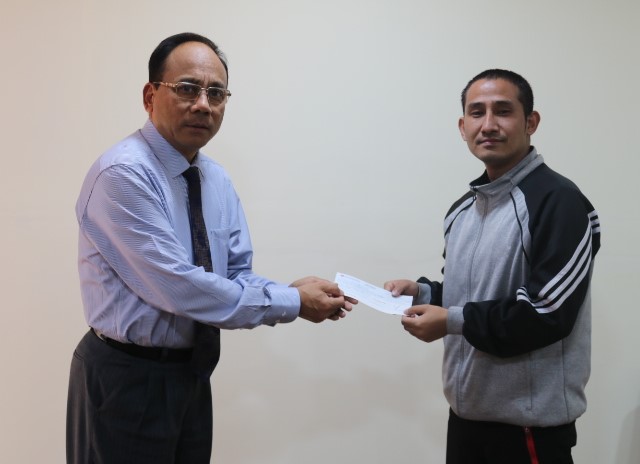 25
Mar 19
Citizen Life provides Rs.5 lakhs as treatment expense
Citizen Life Insurance has provided Rs. 5 lakhs of claim amount to a resident of Butwal, Mr. Hari Singh Thakuri for the treatment of his Critical Illness. Thakuri, who had suffered from a heart-attack received a cheque with the full claim amount from the company to cover his treatment expenses.
Citizen Life's COO Mr. Dashrath Mani Khadka handed over the cheque to Mr. Thakuri, who is undergoing treatment in Kathmandu. He was provided the claim amount after the review of his medical reports, and didn't have to go through any trouble regarding bills and other documents.
Citizen Life Insurance has already won hearts of customers with new and innovative protection plans like Jeewan Sarathi and Citizen Critical Care Plus introduced for the safety and security of customers, for the first time in Nepal. Under the Jeewan Sarathi scheme, the insured customer will be able to receive bonus amount till 90 years of age and through the critical care plus scheme, the insured will be able to get a medical treatment amount to cover treatment expenses against 20 critical illnesses. Citizen Life Insurance has already established 62 branches in various locations of Nepal to provide services throughout the country. Recently, Citizen Life also introduced a new Annual Moneyback Insurance Plan for the market.