News And Updates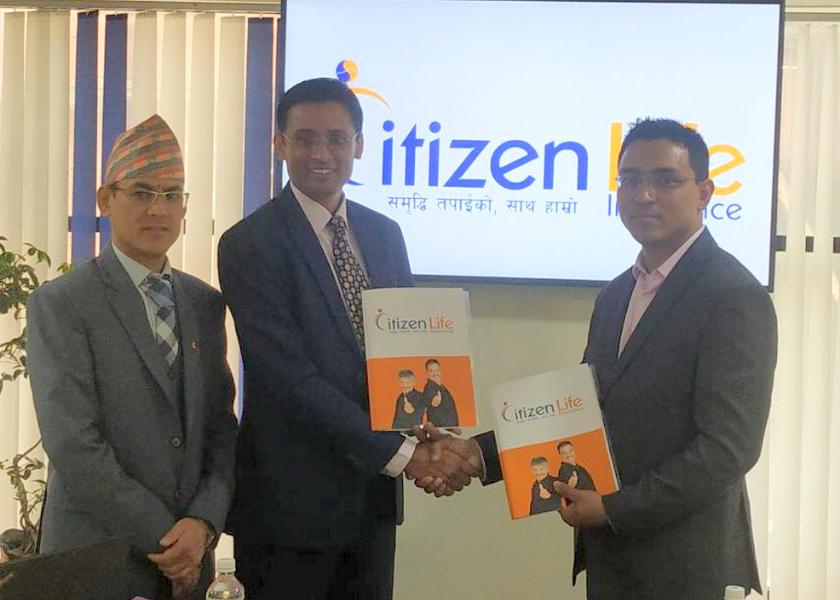 15
Nov 19
Citizen Life Insurance Co. and Nepal Clearing House Ltd. Signing Agreement
Citizen Life Insurance Co. Ltd. signed agreement with Nepal Clearing House Ltd. (NCHL) with the purpose of automating payment process to optimize client services at its best. It includes premium collection services. Citizen Life CEO, Mr. Poshak Raj Paudel and NCHL CEO, Mr. Neelesh Man Singh Pradhan have signed the agreement.
In the pace of technological advancement the e-Payment services helps in the areas of operating cost reduction, minimize human errors, swift service to clients, increase customer satisfaction. The service covers disbursements, like agent commission, salary payment, vendor payment and investment placement and in parallel, the policyholders can pay their premium at own convenience.
Citizen Life Insurance is one of the growing life insurance companies in Nepal promoted by Kantipur Media Group, Shikhar Insurance, reputed Aviation Industries, bankers, and eminent investors from various sectors and industries. It is foreseen, the customers will be much benefited with digital services generated from the partnership between Citizen Life and NHCL.