News And Updates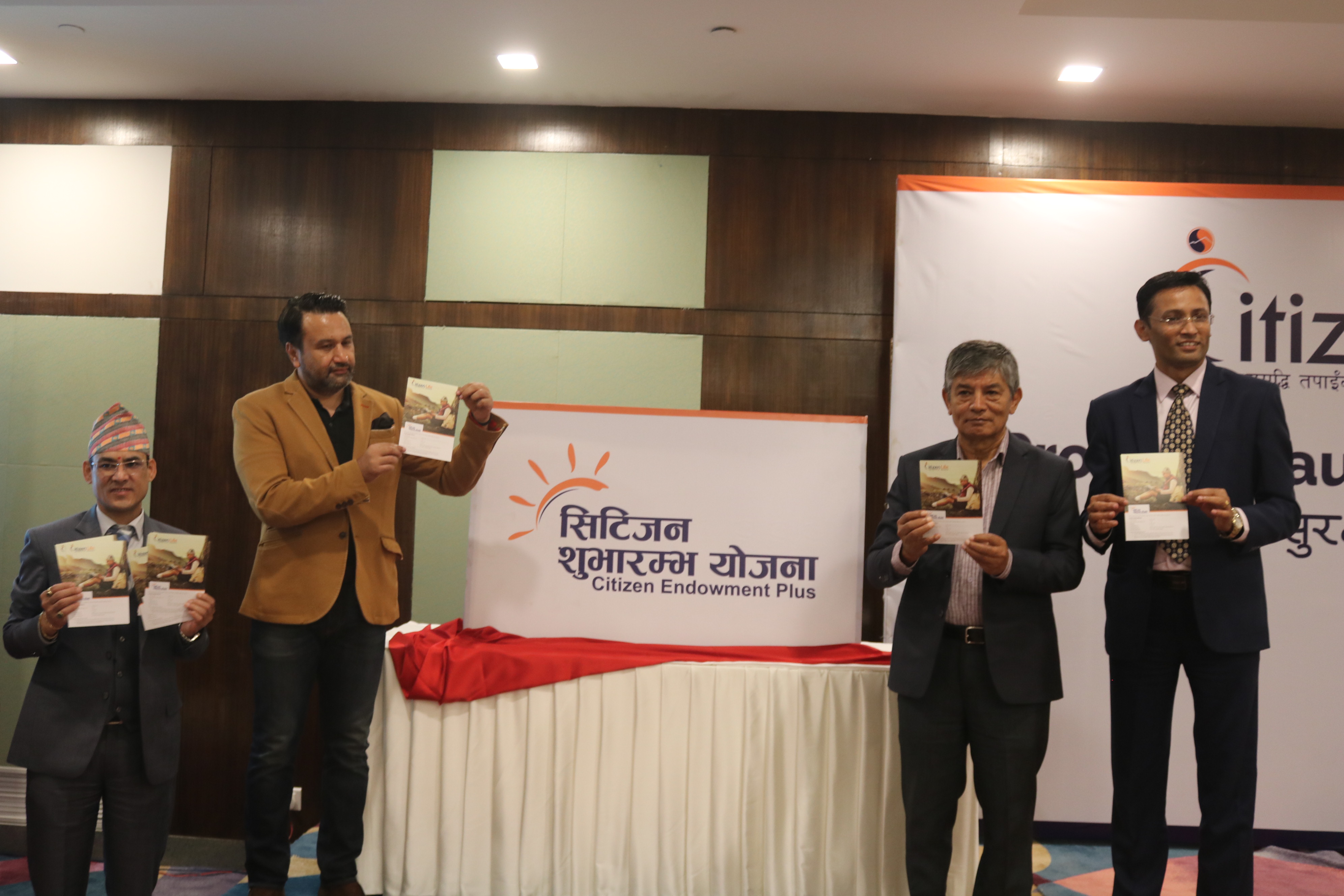 08
Nov 19
Citizen Life Announces Citizen Endowment Plus Plan "Citizen Subharambha Beema Yojana"
Citizen Life, the insurer staying ahead in market to make available the innovative insurance plans. Endowment Plus is recently launched at Hotel Crowne Imperial, Ravibhawan in presence of Citizen Life's Board of Directors Mr. Manoj Karki and Mr. Dip Prakash Pandey, CEO Mr. Poshak Raj Paudel, and Brand Ambassadors Mr. Hari Bansha Acharya and Mr. Madan Krishna Shrestha.
Endowment Plus plan offers minimum sum assured from Rs. 10,000. Its unique benefit features are, (i) beneficiary will receive double the sum assured on natural death and (ii) three times the sum assured in case of accidental death.
This plan also provides insurance cover for natural and accidental death, permanent total disability, premium waiver, monthly income, funeral expense, double sum assured and critical illness.
Citizen Life Insurance Co. is leaping to expand branches to 100, operating by 200 dedicated staff.