News And Updates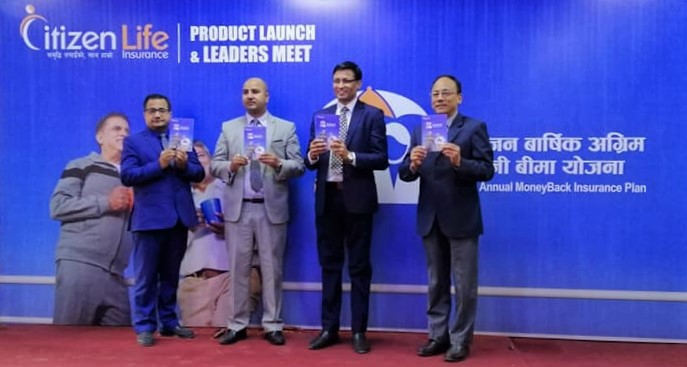 27
Feb 19
CitizenLife's Annual Money Back Insurance Plan
Citizen Life Insurance Company Limited, which has always stayed in the forefront to provide new and innovative insurance plans to its customers, has introduced a new Insurance plan "Citizen Annual Money Back Insurance Plan" for the Nepali market. The new insurance plan was launched through an event conducted at Kathmandu by  Mr. Poshak Raj Poudel, CEO of Citizen Life Insurance.
With an aim to make its customer's future plans successful by bearing risks and ensuring financial safety, the company will provide the customers with 5% money back of the Insurance Amount annually whilst providing the coverage throughout the term period. Citizen Life Insurance believes that this plan will make the process of managing insurance premium and return more easy and simple for the customers.
The company which started its operations from Kartik 2074, has been successful in winning the confidence of Nepali customers in a short period of time. It has already extended its operations around the country with 62 branches and more than 200 dedicated employees. The company which is always working to reduce the impact of risks on its customers by introducing attractive insurance plans while keeping their needs in mind, has been able to increase its premium collection by 60% on its second quarter in comparison to its first quarter in this fiscal year. Along with an increase in the net profit by more than 120% in the same time period, the company has also been successful in making an investment of 245 crores till the month of Poush 2075.