Banner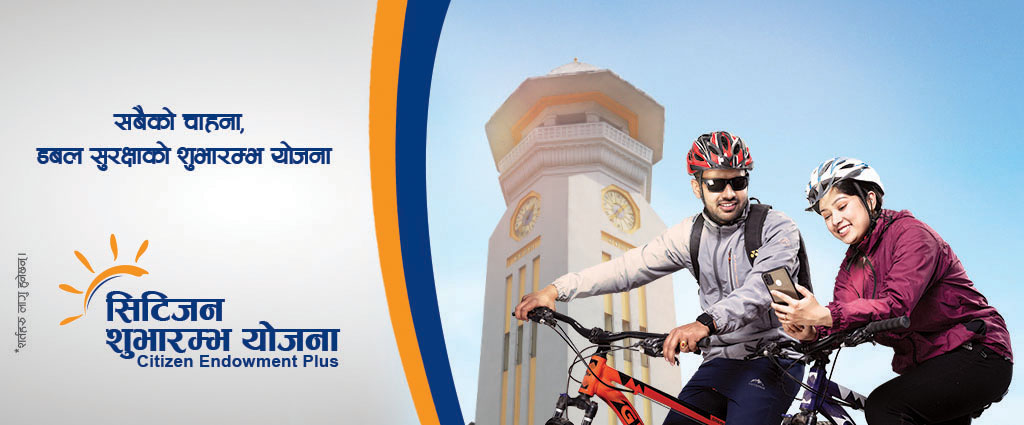 19
Dec 18
Citizen Endowment Plus Insurance Plan
This profit plan is the most popular form of life assurance. It provides sum assured along with bonus to assured life at the end of maturity of the policy term or to the beneficiary on untimely demise of the insured person before the maturity term of the policy.
Our Endowment Plus plan offers minimum sum assured from Rs. 50,000.
Its unique benefit features are,
(i) beneficiary will receive double the sum assured on natural death and
(ii) three times the sum assured in case of accidental death.
This plan also provides insurance cover for natural and accidental death, permanent total disability, premium waiver, monthly income, funeral expense, double sum assured and critical illness.
Salient Features of Citizen Endowment Plus (Shubharambha Plan)
(a) Age at Entry : 5 years to 65 years
(b) Maximum Maturity Age : 70 years
(c) Terms of Policy (years) : 5 to 35
(d) Minimum Sum Assured : NRs. 50,000/-.
(e) Maximum Sum Assured : As per the underwriting guidelines of the Company and basis the income of the
Life assured
(f) Premium Paying Term (years) : Same as Policy Term/ Single Pay
(g) Premium are payable : During premium paying terms or up to death if earlier.
(h) Mode of Premium allowed : Single, Yearly, Half-Yearly and Quarterly
(i) Mode Rebate/Load : Single – Nil, Yearly – Nil, Half-yearly – Add 1%, Quarterly – Add 2%
(j) Rebate for large Sum Assured : Not applicable
(k) Death Benefit : Full Sum Assured+ Reversionary Bonus Declared and vested in the policy +
Terminal Bonus (if any)
(l) Survival Benefit : Sum Assured + Reversionary Bonus Declared and vested in the policy + Terminal
Bonus (if any)
(m) Riders Available : ADB, PTD, PWB, MIB, DSA, FE and CI