News And Updates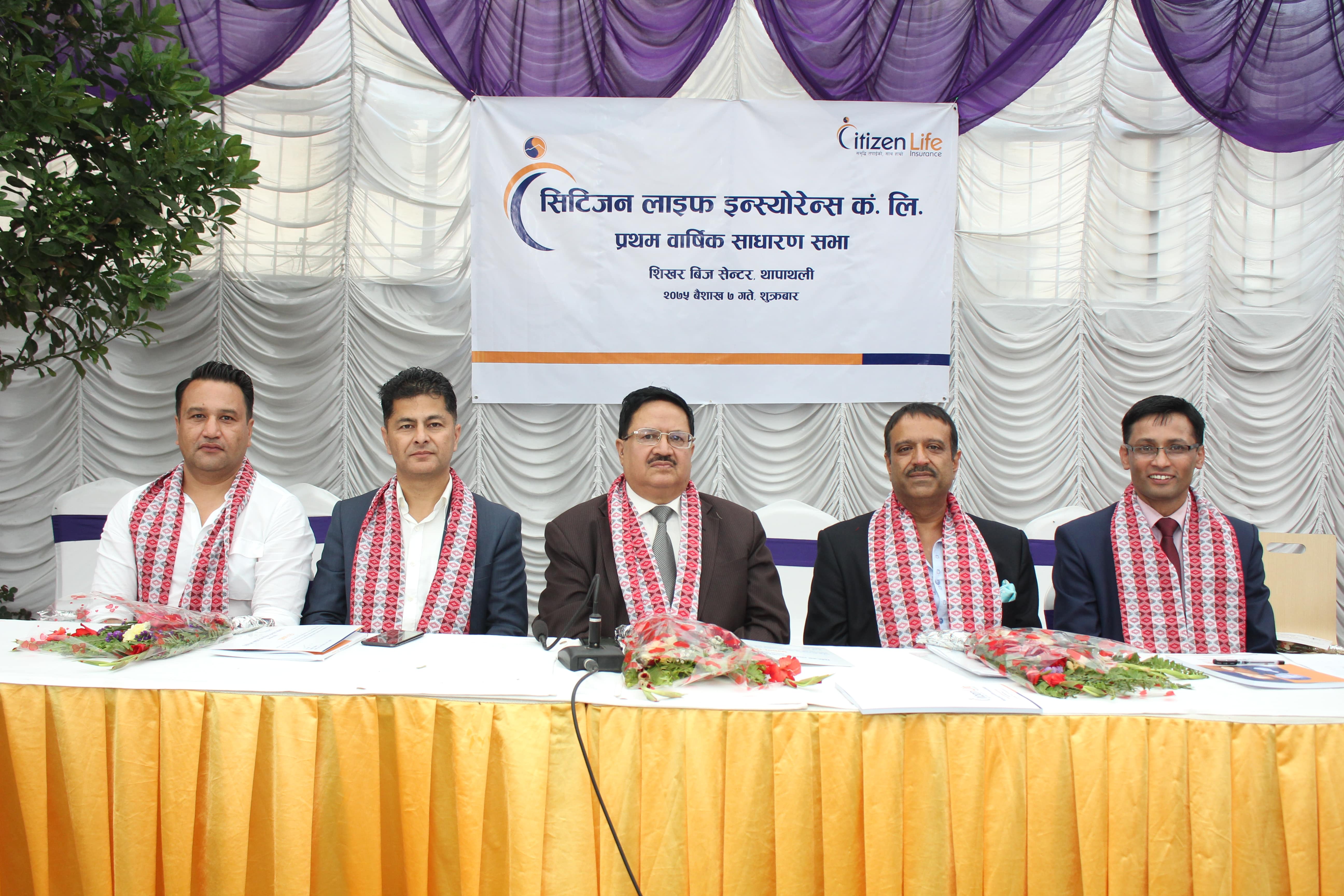 20
Apr 18
Citizen Life Insurance's conducted 1st AGM; Discussion about endorsement of IPO under one of the main agendas
Citizen Life Insurance Company Limited conducted its 1st Annual General Meeting (AGM) today (Baishakh 7, 2075). The AGM was held at Shikhar Biz Center, Thapathali, Kathmandu at 1:00 PM.
The main agendas of the AGM were:
To endorse IPO issue
To amend the Memorandum of Association (MOA) and Articles of Association (AOA).
To endorse the meeting allowance of the Board of Directors.
Other agendas of the AGM include endorsement of financial highlights of the FY 2063/64 to 2073/74, appointment of the auditor for the FY 2063/64 to 2074/745 and appointment of the auditor for FY 2074/75 and the board of directors.
CLICL is a 70:30 public limited company, promoted by Shikhar Insurance Company, Kantipur Media Group, Aviation Industries, Bankers, eminent Industrialists and Businessmen and Professionals.
CLICL is operating with the authorized capital of Rs 3 arba and issued capital of Rs 2.5 arba. The current paid up capital of the company is Rs 1.75 arba which is 70% of the total issued capital. Hence, the company will be issuing IPO of the remaing 30% of the total issued capital, amounting to Rs 75 crore.
The company had earned Rs 5.14 crore in the second quarter of the current FY 2074/75