Banner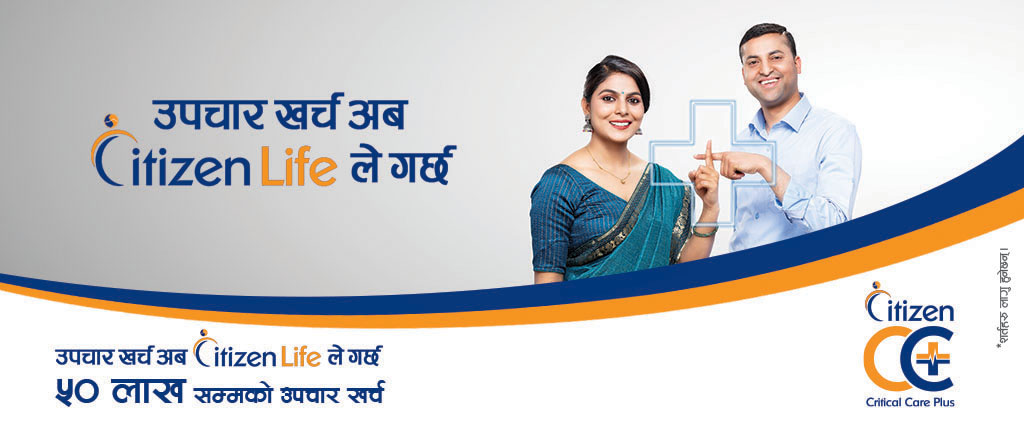 25
Dec 18
Critical Illness Rider
Times are changing and so is the lifestyle of people. With the changing lifestyle and the environment, it is evident that people are more exposed to the adverse effects of such changes and diseases are no exception. On top of that, the rate of people getting critical illness like cancer, stroke, heart attack etc. are going up. It is hard to find a person who doesn't know someone who has suffered from some kind of critical illness. Fortunately, with the advancement in the medical field the survival rates for these cases has improved drastically. In the same way the cost of treatment or surgery has increased exponentially. So even if someone is successfully treated, critical illness leaves you and your family in great financial crisis as it may costs you your job and empty the family savings.
Critical illness insurance from Citizen Life offers financial support to pay the costs associated with the life changing critical illnesses. If you are diagnosed with critical illnesses covered under this rider, you will receive a lump sum amount to start your treatment.
Critical illness insurance can help you to:
Reduce the financial concerns while you cope with your illness,
Replace any reduced or lost income for you and your spouse, who may wish to take time off from work to care for you,
Maintain the standard of living,
Pay your children's School or University fees,
Bring in additional help at home for you and your family,
Consider new medical treatments and medications not covered by private of government health insurance plans.
Brief Description of product:
If policyholder suffers one of the defined critical illness as listed in critical illness list below, sum assured as agreed in the policy will be payable to the life assured.
General Description of Product:
Sum Assured:                                    Rs. 50,000 to Rs 50,00,000
Entry Age:                                           18 years to 55 years
Policy Term:                                       5 years to 25 years
Covered Critical Illnesses:
S. No.
 Citizen Critical Care
1
Cancer
2
Kidney Failure
3
Multiple Sclerosis
4
Major Organ/Bone Marrow Transplant
5
Open Heart Replacement
6
Coronary Artery Bypass Graft
7
Permanent Paralysis of Limbs
8
Myocardial Infarction
(Heart Attack of specified severity)
9
Stroke resulting into permanent Neurological Deficit
10
Primary Pulmonary Arterial  Hypertension
11
Aorta Graft Surgery
12
Coma
13
Sickle Cell Anemia
S. No.
 Citizen Critical Care Plus
 1
Cancer
2
Kidney Failure
3
Multiple Sclerosis
4
Major Organ/Bone Marrow Transplant
5
Open Heart Replacement
6
Coronary Artery Bypass Graft
7
Permanent Paralysis of Limbs
8
Myocardial Infarction
(Heart Attack of specified severity)
9
Stroke resulting into permanent Neurological Deficit
10
Benign Brain Tumour
11
Alzhemier's Disease
12
Coma
13
End Stage Liver Failure
14
Parkinson's Disease
15
Aorta Graft Surgery
16
Third Degree Burns
17
Deafness
18
Loss of Speech
19
Primary Pulmonary Arterial  Hypertension
20
Sickle Cell Anemia
First Issued Date: 16.07.2018