Board of Directors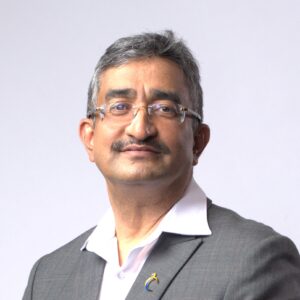 Mr. Dip Prakash Panday
Director
Mr. Dip Prakash Panday is one of the Board of Director in Citizen Life Insurance Company Ltd. He has more than two decades of experience in Insurance Industry. Mr. Panday completed his Bachelor's degree in Commerce from St Xavier's College, Kolkata and Masters in Business Administration from Tribhuvan University.
Upon completing his MBA, Panday joined Everest Insurance as their Finance Chief and later served as the General Manager of the company. Having been active in the insurance sector for his entire career, Panday is now the Chief Executive Officer of Shikhar Insurance. He is also the Director at Nepal Reinsurance Co. Ltd. and Kriti Venture Fund Ltd. and founder Director at Insurance Institute Nepal Ltd.
His professional ability and prudence along with his strong belief in teamwork has helped him acquire experience in the local as well as in the international market. He gives lectures on insurance in various seminars organized by Beema Samiti and in other programs as well from time to time. He has also attended various training programs regarding insurance in UK, India etc.