Board of Directors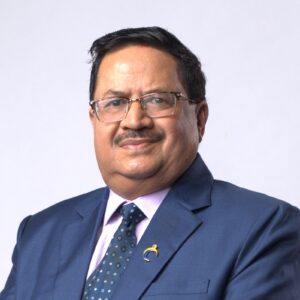 Mr. Pradeep Jung Pandey
Chairman
Mr. Pradeep Jung Pandey is a Chairman of Citizen life Insurance Company. He is a management and economic post graduate. He has an extensive, 35 years of experience in the field of manufacturing industries, financing and trading business.
Currently he is the Managing Director and Chairman of Lomus Pharmaceuticals Pvt. Ltd; a leading Pharmaceutical Company of the Country, Chairman of Lomus Parenterals and Formulation Pvt. Ltd., Lomus Investment Co. Pvt. Ltd., Cosmos Cement Industries Pvt. Ltd. and Eastern Cosmos Cement Industries Pvt. Ltd. He is also the promoter and Ex- Chairman of Citizen Bank International Ltd. and Shikhar Insurance Ltd.
Mr. Pandey had also served as President of Federation of Nepalese Chamber of Commerce and Industries (FNCCI), Chairman of Mountain Energy Ltd. Besides, he has also affiliation with various social and professional organizations.